REPRESENTATION

SAY HELLO

FOX CREATIVE:

PH. 323-828-8272

PH. 310-469-8520

VICTORIA WILL STUDIO:

PH. 718-578-7181

STUDIO MANAGER

FOLLOW ME

STUDIO

182 HALLECK ST, BROOKLYN
Victoria began her career in the photography industry as a photojournalist and has since transitioned her focus to celebrity portraiture, editorial, and commercial assignments. Victoria's characteristically authentic portraiture has appeared in the pages of Vogue, New York Times, Rolling Stone, ESPN and W Magazine with commercial campaigns for brands such as Carhartt, Levis, Netflix, Hulu, Epix, AT&T, Bose, Samsung, Ralph Lauren, and Miller High Life. Her approach is rooted in collaboration and meaningful connection where she seeks intimacy, authenticity, and elegance with a thoughtful eye and composition.
Recognized by numerous honors, including American Photography, PDN Photo Annual, and Communication Arts, her imagery has been the subject of both solo and group exhibitions internationally. Her first monograph, Borne Back, a collection of tintype portraits, was published in 2017 by Peanut Press (available for purchase here). In 2023, Victoria was honored to join the long legacy photographers who have been part of the Canon Explorer of Light program.
A Washington, D.C. native and graduate of Princeton University, Victoria now splits her time between the West Coast and NYC with her photojournalist husband, their three sons, and great pyrenees mix Kodiak.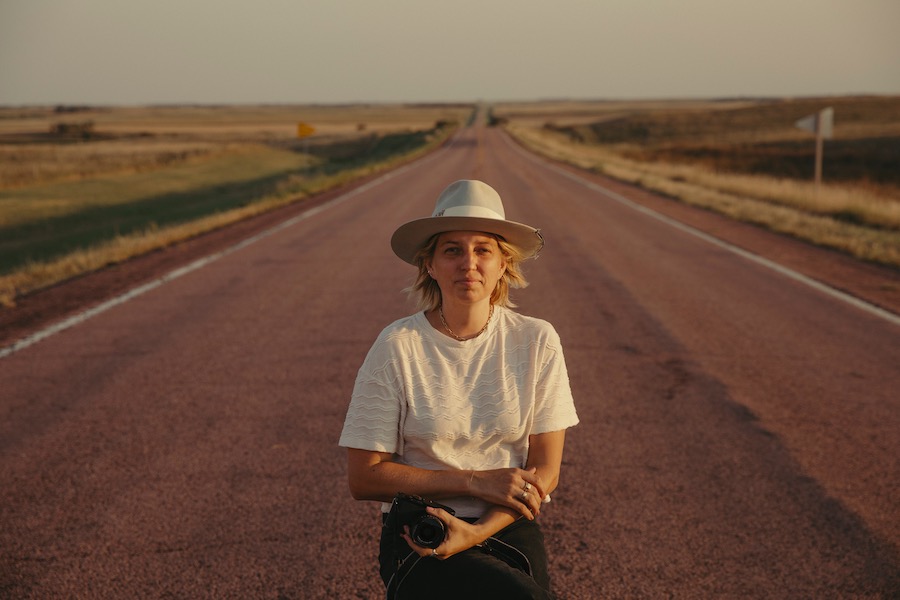 CLIENTS
Amazon Studios, AT&T, Bose, Carhartt, Dell, Epix, ESPN, HBO Max, Hulu, Levi's, Miller High Life, Miller Lite, National Geographic, New York Times, Netflix, Ralph Lauren, Rolling Stone, Samsung, Showtime, Starz, Vogue
Profoto Lighters Guild
BLINDING CELEBRITIES
RECENT AWARDS AND EXHIBITIONS
2023 AI-AP American Photography 39 Winner
2022 AI-AP American Photography 38 Winner
2021 AI-AP American Photography 37 Winner
2020 AI-AP American Photography 36 Winner
2020 Exhibition at the Fairfield Museum - Borne Back View Here
2019 Communication Arts Photo Annual Winner
2018 Communication Arts Photo Annual Winner
2018 AI-AP American Photography 34 Winner
2018 Athens Photo Festival Photobook Exhibition
2017 AI-AP American Photography 33 Winner
2016 Exhibition at the Musee De l'Eysse - Memory of the Future View Here
2016 Solo Exhibit, Lokomotiv Bollnas, Sweden
2015 Pictures of the Year International (POYi) First Place in Portrait Series, Honorable Mention Portrait Single
2014 PDN Photo Annual Winner
2013 PDN Faces Contest- First Place in the Portrait category
WORK IS PART OF PERMANENT COLLECTION AT:
The Metropolitan Museum of Art
International Center of Photography
Museum of Fine Arts, Boston
Finger Lakes Library System
University of Missouri -- Columbia
CREATIVE LIVE CLASSES:
Portraits Under Pressure: View Class
Photo Week 2016 - View Class
SELECT INTERVIEWS:
CreativeLive Podcast: Listen Here
Profoto: Read Here
Santa Fe Workshops - on Inspiration: Watch Here
FStoppers on Cinemagraphs:Read Here
Digital Photography Review: Read Here